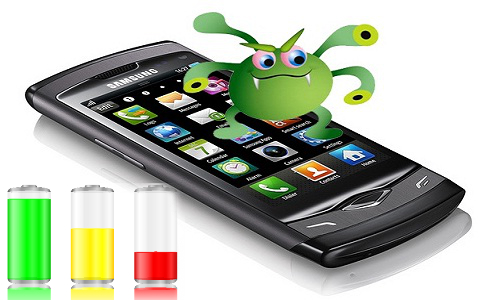 What is mobile infection? How to protect mobile from infection
Amrit Pal Singh 09-03-2018
android
mobile
,
android
Do you know mobile is a medium thru which bacteria is carried from one person/place to another? It is one of the easiest ways to transfer infection. From a survey, it was calculated that 82% of people have an extremely high level of bacteria on their mobile phones. Some bacteria's found on mobiles were Ebola (for intestine infection), pneumonia and much more. These bacteria can harm your respiratory system.
Nowadays almost every person is using mobile phone with 5-6inch screen size and it was discovered that mobile with a big screen has more bacteria as compared to the small screen. If you use mobile case or any kind of mobile cover so chances of bacteria are mobile on a cover of your mobile phone. In research, it was found that in hospitals patients, relatives and attendants, all carry infected mobile phones which can harm patient's health. Even body I aware of the fact that there various kinds of infection in hospitals. But nobody cares about the mobile. People usually wash their hands but nobody washes their phone. Doctor carries a lot infection to their home and nobody cares about it.
In mobile phone 1 sq. inch carrier 25,000 bacteria's. So big mobile screen means more infection. It is also said that a toilet seat has fewer bacteria than a mobile phone because we regularly clean our toilets but rarely people clean their phones.
In many advertisements and in daily activity we heard a question that, did you wash your hands? But nobody will ask did you clean your mobile? Nobody thinks of this question. Mostly people carriers mobile to the washroom so a lot of infection is carried thru mobile.
In Operation Theatre (OT) and ICU doctors and other staff uses there mobile phones and like others, they also don't clean it because nobody thinks that it also carries a lot of bacteria. Doctor's used sterilized gloves before touching patient just because to protect from infection but with same gloves, they use their phone also and bacteria is the carrier to their gloves.
How to clean yourself with your mobile?
The traditional method of cleaning hands soap is one of the best practice to get rid of the infection. You should follow this strictly. Use Sterilized Gloves properly. To protect your phone you can follow the following easy steps.
You can use an alcohol swab to clean your phone and it will kill almost all bacteria's present on the phone.

You can also use water or some soapy water to clear your phone this will also reduce bacteria's available on the mobile.

Clean your mobile cover properly.
You should clean your mobile once a day or 3-4 times a week.
So, like you wash your hands, take care of your health by taking bath every day. Clean your phone also and especially when you get out of any hospital, lab etc. By doing such as activities make your smartphone really smart to handle with such bacteria and not cause you ill. Cleaning your mobile will also give you a better experience in using it.
Related Articles