Google Ads, is Google's advertising system during which advertisers bid on certain keywords for their clickable ads to seen in Google's search results. Since advertisers have to purchase these clicks, however, Google makes money from search. This infographic can help you understand how Google Ads works, detailing the Google Ads auction, bidding method and explaining necessary factors like Quality Score and cost-per-click.
Google Ads Agency
What are Google Ads?
Google Ads, is Google's advertising system during which advertisers bid on certain keywords for their clickable ads to seen in Google's search results. Since advertisers have to purchase these clicks, however, Google makes money from search. This infographic can help you understand how Google Ads works, detailing the Google Ads auction, bidding method and explaining necessary factors like Quality Score and cost-per-click.
How Effective is Google Ad?
Depending on the competitiveness of the keywords you are bidding for and the relevancy of that keyword to real conversions for your company, Ad could or might not work for your business. For the most part, we've found that Google Ad is extremely effective for several types of businesses, as long as they don't waste their money on the wrong keywords, or write weak, low CTR ads.
What are the Types of Goals in Google Ads?
You can choose a goal for your campaign based on the actions you'd like your customers to take. You can also choose a campaign type, like a search network, display network, shopping or video. You'll then see recommendations for features and settings that may help you meet your campaign's main advertising objective. Keep in mind that all campaign settings and options will be available to you despite what goal you decide on, and you can forever make a change to your goal, or select not to use a goal. Goals include: Sales , Leads , Website traffic , Product consideration , Brand Awareness & reach , App promotion.
What is the type of ads in Google Ads?
The campaign type determines where customers will be able to see your ads, but you create this more specific by targeting your ads.
Types of Google Ads:

1. Search Network campaign - When a user searches for something on Google, the list of ads that seem higher than the organic listing is known as search ads. The ones marked "Ad" are ads. And, the results below that are organic results. Google considers many factors before deciding which ad to show first. We'll discuss all these factors, their relative importance, the correlation between various factors, etc. in a more detailed chapter later. But, let's take a brief look at them:

Important factors in search ads

Targeting – You can target your ads based on location, time, gender, age group, income, interest & more.
Search term and keyword – What is being looked for by the user + the keyword that you optimize the ad for.
Ad copy relevance – Ads that appear for a specific search term should be applied. a search for colleges shouldn't throw results for travel packages.
Landing page experience – How applicable is the landing page to what the searcher wanted? Did he get what he was trying for?
Conversion rate – this is again controlled by significance, landing page quality, and experience.
Bids – If 2 advertisers have perfect ads and landing pages, the higher bid can get preference over the lower one.
Quality score: Quality score again depends on all of the other factors mentioned above. So, it means like a cycle than everything else. Everything is interrelated.
2. Display Network campaign- While you're reading a post or viewing a video on some random website, you see ads in a very lot of various places on the page, and different dimensions. These are display ads. Here the searcher is not explicitly searching for what is ad offers. But, based on a variety of factors like keywords, audience interest, managed placements etc. These display ads can only see on advertising-supported websites (having AdSense account). Google targeting criteria, based on which Google selects the websites to place the banner ads.
Keywords – The ads are displayed by the supported keywords that they are optimized for. Let's say the keyword for the ad is "Social Media Marketing", then Google would show websites that have content on the topic.
Placements – Websites on which you want your ad to be displayed. Just add the websites wherever you would like to target the ads, rather than keywords. For instance, if you would like to indicate your ads only on travel related websites, then search for advertising supported travel sites and add them to your placement targeting list.
Remarketing – This helps you reconnect with your existing website visitors. Using this, you can target website visitors in the form of display ads.
Topic – There are specific topics in Ad, under that all websites are classified. It will be easier for advertisers to choose topics associated with businesses. For example, websites related to travel will be listed beneath the subject 'travel.'
3. Shopping Campaign- If you are a retailer, this campaign type would create more sense for you. This ad type increases traffic to your website and helps in generating quality leads as well as increasing your conversions. This is however shopping ads would appear on the search network.
Requirements for running looking ads:

Set up an account with Google Merchant Centre (It is a platform that helps retailers to upload all their product listings in a very specific format).
Set up an account with Google Ad & link them together.
Submit updated product data every 30 days to the Google Merchant Centre.
Since each of the tools is joined together, shopping ads take all the product details from Google merchant Centre, match the search question and display relevant ads to the user.
4. Video campaign- This ad type lets advertisers run video ads on YouTube and other Google Display Networks. The 5 main advantages of running video ads are:
In-stream ads: Google ads run before, during, or after other videos on YouTube or Display Network web sites, games, or apps. These ads may also run on YouTube videos that are fixed on other sites. After 5 seconds, the viewer a choice to skip the ad.
Video discovery ads: only appear on YouTube and reach people in places where they're discovering content. The appearance will differ, depending on the ad sizes and ad formats that content publishers support. When a viewer clicks the thumbnail for your ad, the video will play on its YouTube or channel page.
Outstream ads: show on partner sites. These ads are only available on mobile phones and tablets and are designed to help make it easier for users to tap to play your video. Outstream ads can help increase brand awareness by ranging your reach beyond YouTube.
Non-skippable in-stream ads: are a non-skippable ad format designed to allow you to reach customers with your complete message. Non-skippable in-stream ads are 15 seconds or less, and viewer's can't skip the ad.
Bumper ads are a short video ad: format, it planned to allow you to reach customers approximately and increase awareness about your brand or product by using a short, memorable message. Bumper ads are just 6 seconds or less, and viewer can't skip the ad.
5. App campaign- This campaign is useful for businesses with a mobile app. Here, the advertiser will promote the mobile app across search, Play Store, display & YouTube. The ad uses ad text ideas and other assets right from your app store listings. All you need to do is offer some text, a budget. and a starting bid. Also, don't forget to set languages and locations on a google ad. By utilizing all this information, Ad itself styles a variety of ads in different formats. Google will automatically test different ad combinations and display the one that performs the simplest. If you want to promote your business we are Google Ads Agency to Promote your business online on Google.
Our Clients
Customer satisfaction and lifetime relation is our moto for long run business.
kiran Makan
I'm very satisfied with the final product. They also supply all the analytics for the site. They designed my website and manages my google campaign also.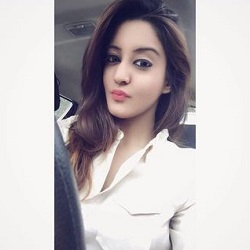 Sargun Chawla
Aps Web Hub provide services on time. Effective services are being provided here. All the work is done efficiently.
Pranesh Sinha
Pretty Good Experience!
PRAVEEN SINGH
Excellent Services.
Rajan Bakshi
My experience from this company is very good. Our current website that was designed by this company is the finest . It is very convenient for us. My website turned out, just as I dreamed. Its awesome, beautiful and smart.
Amandeep Kaur
Had a nice experience with Aps Web Hub. They developed my website and suggested me to run Google Ads to generate business. So I started and now I am happy and satisfied with the business I am getting with Google Ads.
Contact US
Get in Touch with Aps Web Hub for your Starting your Business Online.
Our Address
GA-6, Mother Dairy Road, Hari Nagar, Jail Road
New Delhi, INDIA - 110058